Tree & Turf Professionals, Inc.
PROFESSIONAL TREE CARE SERVICE
INSECT CONTROL
Certain Pests can really cause a lot of damage to your landscape plants.
Japaneese beetle on Linden tree
The Japanese Beetle above has only begun to feed on this Linden tree
High populations of these insects will cause complete de-foliation of this
tree in a couple weeks time.
At Tree & Turf Professionals, we know how valuable your landscape
plants are. That's why we've designed a tree and shrub care program
specifically for this area. We use only the most effective tree care products
available and we apply them at the right time for optimum results.
Deep Root Fertilization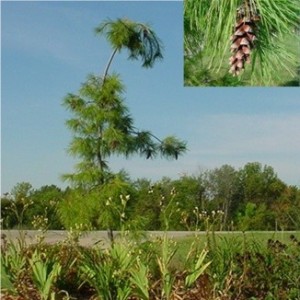 Weeping White pine
Young weeping white pine
Your trees and shrubs represent a substantial part of your overall
Landscape investment. We can help you protect that investment
by keeping your landscape healthy and vigorous with balanced
Deep Root Fertilizations using our state of the art soil injection
system. This method offers results far superior to "do it yourself"
products like spikes or hose end feeders for about the same cost.
The newly transplanted Weeping White Pine pictured above
will have a much better chance of survival with a balanced
feeding with Merit insecticide and an inoculation of Mycor in the
Fall. Mycor or Mycorrhizal is a beneficial fungus that colonizes on
the plants feeder roots and helps the plant take up nutrients and
moisture from the soil. This beneficial fungus is very helpful for
new plantings as well as mature trees.
DORMANT OIL
Some pest problems are better controlled in the dormant season.
This Euonymus Scale is best controlled with a Dormant Oil spray in
very late fall, winter or very early spring. An infestation of Scale like
this will lead to the death of this plant if left untreated.
At Tree & Turf Professionals, we have the knowledge and
experience to provide the very best care for your trees and shrubs.
We want to be your tree care company
Tree care services by Tree & Turf Professionals include: Deep root fertilization, Insect and disease control, Dormant oils, Emerald ash borer control, consultation. Serving Naperville, Bolingbrook and surrounding communities since 1986.